Maestro Plácido Domingo has turned 80, but he works just as much as he did before, his motto is: "If I rest, I rust." This interview was done just a few days before his birthday.
You were also affected by the terrible corona virus. What did this very tragic and negative experience bring to you from the artistic aspect?
My fight against this terrible virus made me think that if I survived, and if I would still be able to sing, I would want to continue to give everything I have to the world of music for as long as possible. You know, I was already 79 years old when I became ill – I knew that I didn't have too many years of singing career ahead of me! – but I wanted to use everything I have to bring great music to as many people as possible, and I still want to do that as long as I possibly can.
You are one of the shareholders of the international Virtuosos program. Why did you decide to be involved financially in the program as well?
I think it is so very important to help young, talented musicians to develop their gifts and to become part of the world of great music, and I believe that those of us who are in a position to help have an obligation to do this. This is what I had in mind when I created the annual OPERALIA voice competition 27 years ago and the young artist programs in Washington, Los Angeles and Valencia, and the same principal applies to the Virtuosos program.
Which was the most beautiful moment for you during the production? And which was the most difficult?
There were many unforgettable moments during this year's edition of the Virtuosos competition and it's hard to single out just one. There are many emotions that effects every jury member and I am sure even for the the audience watching on television. These brilliant young musicians have extraordinary musical talents and it's hard to comprehend how they can produce such beautiful sounds with their individual instruments knowing the fact that they only started to play their instrument a very short time ago. I congratulate not only these young musicians, but their music teachers and parents deserve much credit for their early success. The most difficult part for me as a mentor and in the role of a judge was to choose who should advance or win the competition. For me, in my opinion, every single of these young talents are winners, no matter what the final results were.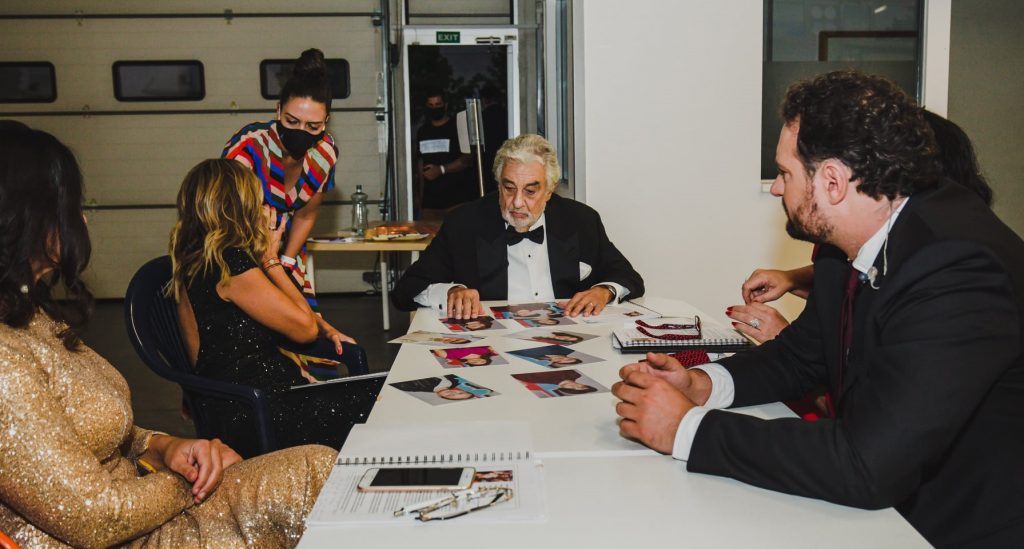 What do you think: can the Virtuosos program give a real chance for starting a relevant national or international musical career to the participants, or in most of the cases, is it only a brilliant moment of fame and nothing else?
I'll give you the same answer that I give when asked about this matter with respect to my voice competition OPERALIA: We can provide this important launch pad, but then it is up to the young artists themselves to develop their talents and to deepen their approach to great music. If someone thinks, "Oh, I was a Virtuoso, so now I can have a great career for the rest of my life," it's a big mistake. This is only a beginning. Now the real work starts! And if you are a serious artist, the older you get, the more you understand how big your responsibility is!
The young participants of the Virtuosos are extremely ambitious. How much does the ambition, the persistence and the assiduity count in the world of classical music?
I basically answered that in my answer to your previous question. Yes, thinking about the career is important, but thinking about the music, the artistic experience, is much, much more important.
The audience of classical music gets older and older all over Europe. How can musicians fight against this phenomenon?
The most important thing is to make music education a part of the school curriculum in every country. We teach kids about science and math which is important. We teach them about history, which is also important, but if we don't also teach them about the arts as an essential part of human life and society, how will they ever be able to appreciate great literature, great visual art, great music? This is the responsibility of the governments who organize the educational systems in every country, but unfortunately in many countries the system is not fulfilling this responsibility, although the Virtuosos+4's young musicians prove that in Central Europe and especially in Hungary musical education is being implemented and perhaps it's no surprise that the Virtuosos Television show was created in Hungary by Mariann Peller and the show now is having a huge international success.
How do you personally fight against this?
I am a performing musician – I can only hope to attract people, young and old, to great music by singing and conducting to the best of my ability. But if young people are not exposed to this music and not educated about it, how can we expect them to come to it? I was lucky because I grew up in a musical family and music was always part of my life. But most people need to be given another path into this beautiful world of music.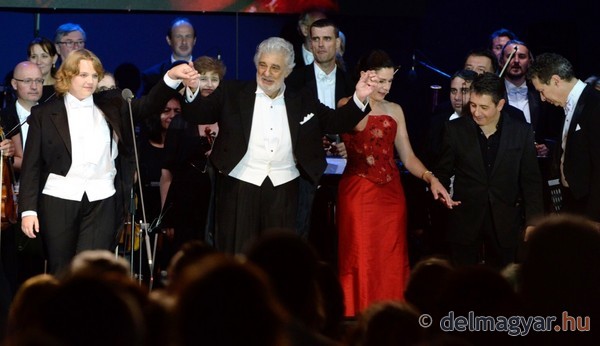 Which period do you consider to be the highlight of your career?
I am not trying to avoid your question, but believe me, it would be impossible to choose one period from a career that has lasted well over half a century, but I can say that every time I made a debut in a theatre or have sung a new opera role for the first time, they were all special highlights.