Virtuosos' UK partners, London Mozart Players has just launched Classical Club, an online, ground-breaking and eclectic series of eight classical music concerts filmed in unusual and iconic London venues. Delivered in partnership with Scala Radio, the concerts are being filmed in front of socially-distanced audiences and accessible through a subscription-based digital platform so that they can be enjoyed by audiences everywhere. As well as providing our musicians with a much-needed opportunity for work, the series will see us continue our tradition of supporting emerging musicians from the Young Classical Artist Trust (YCAT), creating a platform for these brilliant young players to hone and demonstrate their talents.
"I feel that the Classical Club model is a hugely important step forward not only for LMP, but perhaps for the whole classical music industry, as we work to find new ways to reach our audiences and sustain ourselves financially. " -said Julia Desbruslais, Executive Director of London Mozart Players.
Eight classical concerts beamed direct to your homes over eight weeks from 24 September. There is something for everyone's musical tastes: Mozart and Schumann, Stravinsky and Strauss, and not forgetting Beethoven in his 250th anniversary year, and much, much more. And two concerts especially for children too.
Star guests and stunning locations
Clarinet virtuoso Michael Collins, actors Samuel West and Tama Matheson and rising stars from the Young Classical Artists Trust add some stardust, while beautiful venues such as the Royal Hospital Chelsea, Freemasons' Hall and Syon Park elevate the concerts into something really special. There'll be some great behind the scenes 'bonus features' too.
Broadcast dates
Concerts will be online on these dates: 24 September, 1 October, 8 October, 15th October, 8 November and 15 November 2020, and are available on demand from broadcast dates until 1 December 2020.
Children's Concerts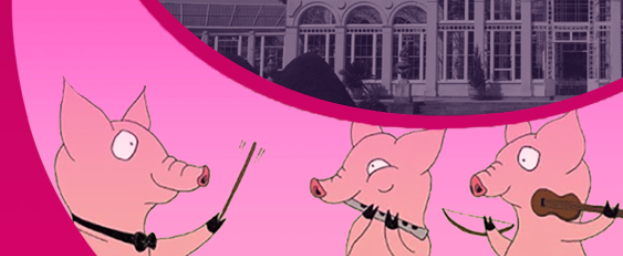 Tickets
Individual concert tickets are £12 (€13/$15), children's concerts are £5 (€6/$7) or buy an eight-concert 'Season Pass' for just £60 (€72/$80). Purchase your Season Pass before Saturday 31 October, and enjoy a £10 discount: early bird Season Passes are just £50 (€60/$65). And this is not per person, it's per household.
Click here to buy tickets and watch concerts.