Plácido Domingo, after the success of his gala concert at the Verona Arena and the charity concert in Győr in Hungary, dedicated to all health workers involved in the front line of the pandemic, received the "Bellini d'Oro" award on the evening of 11 August. The Award was handed over at the end of the first of the two extraordinary performances of Rigoletto, on the podium of the Ancient Greek Theater of Taormina together with Leo Nucci, also "Golden Bellini" awardee who also sings and has staged Rigoletto.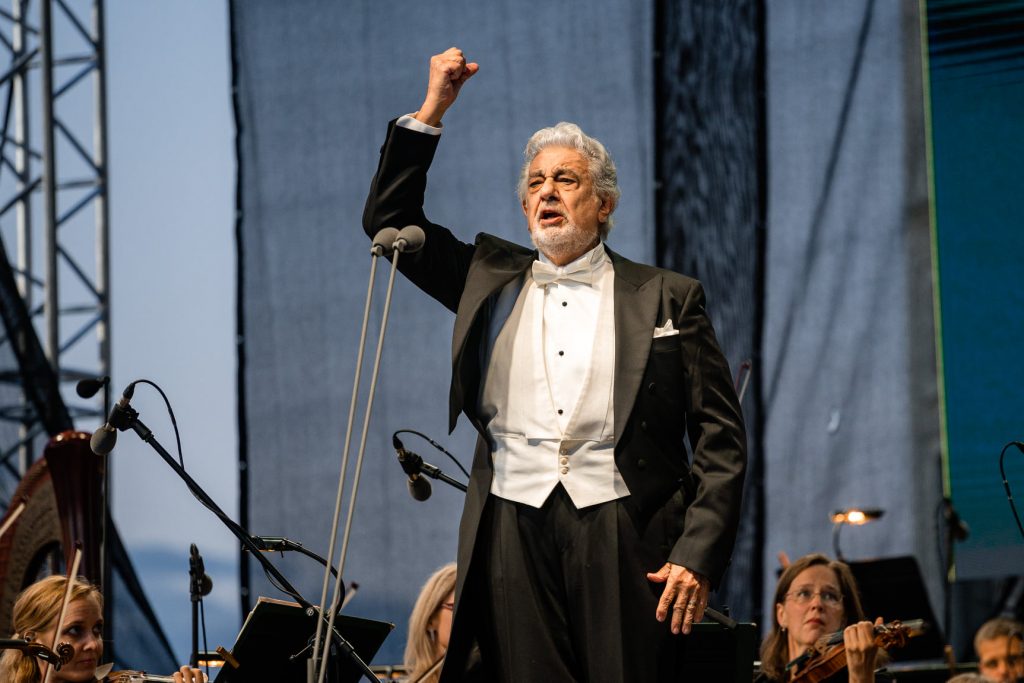 The Bellini d'Oro, established in 1968 by the Catanese Amici della Musica Society, includes in its roll of honor, among others, Riccardo Muti and Vittorio Gui, Luciano Pavarotti and Joan Sutherland, Renata Scotto, Nicolai Gedda, Giulietta Simionato, Franco Corelli, Cecilia Bartoli, Lucia Aliberti, and the musicologists Friedrich Lippmann, Maria Rosaria Adamo and Domenico De Meo.
For musicology this year journalist Caterina Andò received the award, for her studies on Bellini.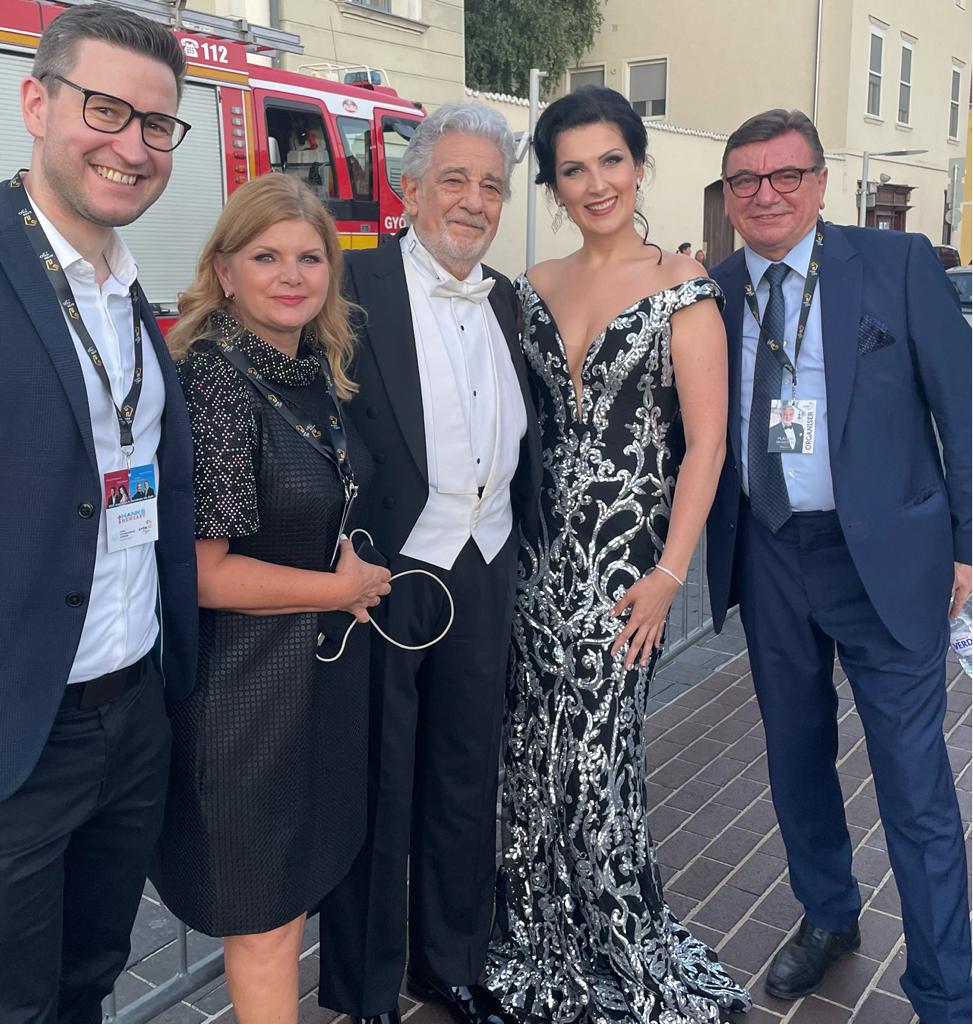 As Maestro Domingo said: "I am honored to receive the "Bellini d'oro", an award that has such a prestigious history and that over the years has been awarded to exceptional artists. Vicenzo Bellini left us priceless masterpieces and paved the way for all the great composers, especially Verdi. I'm really enjoying these days in Taormina; now I understand why Goethe had called it 'the greatest masterpiece of art and nature'. We are working on this new production of Rigoletto at the Ancient Greek Theater of Taormina amid the enthusiasm of the choir, the orchestra, the cast, the technicians … I am happy after so many years to be back with Leo (Nucci). The idea of ​​this Rigoletto of which he is the engine, because he sings it and directs it, is to stage the opera as it was conceived by Verdi and to promote beauty, that Renaissance that we so much need. And what better setting than this ancient stone masterpiece, which opens with a view of the sea and Mount Etna. It is a dream and I hope that the public will be able to immerse themselves in this show made of music, art and nature ". – said the opera legend, Maestro Plácido Domingo.