The winners of the Visegrad Four Virtuosos Plus, the sixth season of the world's unique international classical music talent show, have been announced in the finals on December 18th. For the first time, the sixth season, Virtuosos V4+ was looking not only for Hungarian talent, but also from the other countries of the Visegrad Four (Poland, Slovakia, the Czech Republic) and Serbia.
After a long casting period, each country sent four young musicians to the international stage, where millions watched the show on 5 countries' television channels on Friday and Satuday nights. The Semi-finals reduced the number to ten contestants, and in the end only five won: one musician from each nation.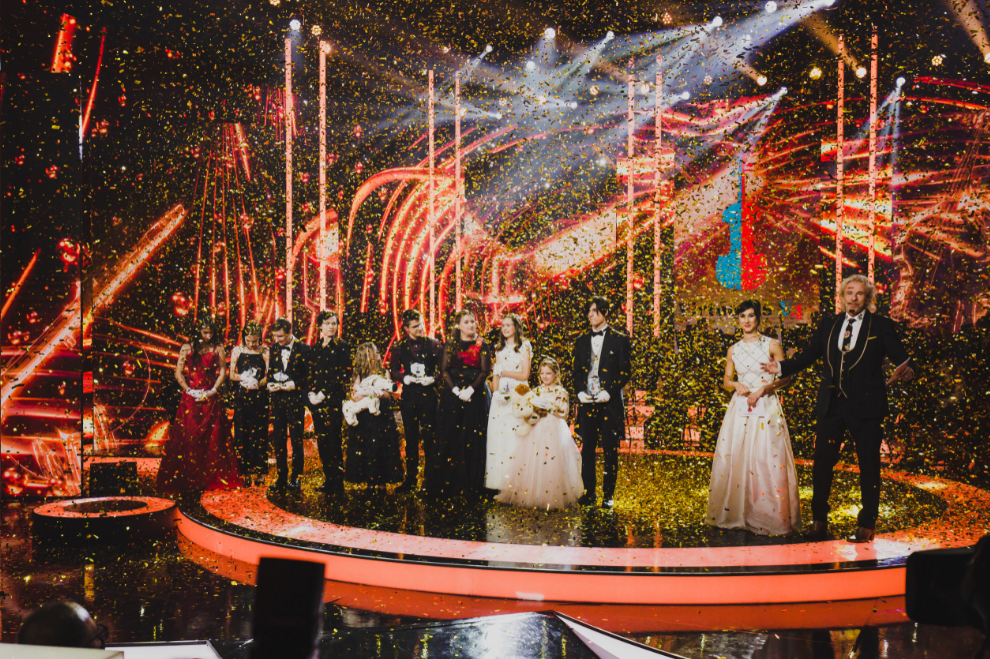 Winners of the first international season of virtuosos: Ildikó Rozsonits (14, piano), Dawid Siwiecki (14, accordion), Ajna Marosz (13, recorder), Vuk Vukaljovic (15, guitar) and Martin Šulc (18, accordion). The show was hosted by legendary German showman Thomas Gottschalk and Polish presenter Ida Nowakowska.
The international show featured world stars as super-jury members and guest performers. This is how composer Gabriel Prokofiev, violinist Maxim Vengerov, actress Coco König, opera singer Maestro Plácido Domingo and world-renowned Chinese pianist Lang Lang entered each episode.
Another special feature is that four musicians who do not play the usual instrument in classical music have won the Virtuosos V4 +. The Hungarian Ildikó Rozsonits impressed the jury with his piano playing, the Polish Dawid Siwiecki and the Czech Martin Šulc triumphed, the Slovak Ajna Marosz played the flute, and the Serbian Vuk Vukajlovic played the guitar.
And although the Super Final was about the classical musical talents of the future, Maestro Plácido Domingo, also played an important role, as the Super Judge in the finale. He even showed why he is respected all over the world as an excellent conductor – and he conducted the Dohnányi Orchestra of Budafok as they played a catchy theme song, composed by his son, Plácido Domingo Jr.
The series was supported by the Hungarian government and the Ministry of Human Resources.
The Virtuosos television talent show program format was developed in 2013 by producer Mariann Peller. It was first shown in Hungary in 2014, and soon became one of the most watched programs on public television: each program was watched by 1.3 million people, and the number of music school applications increased by 14 percent after the program.
In addition to television production and licensing, Virtuosos Holding Ltd., which owns the licensing rights of the Virtuosos brand, provides talent management, digital music content development and educational programs.