The Virtuosos V4+Slovenia qualifying rounds have decided the finalists from each of the participating countries – Hungary, Poland, the Czech Republic, Slovakia and Slovenia – and the TOP20 has been formed. This year Hungary is represented by Dávid Roland (piano), Levente Somogyi (saxophone), Benedek Bogáthy (marimba) and Szofi Liu Yinuo (piano). You can re-watch the VirtuózokV4+Slovenia Hungarian casting here: https://mediaklikk.hu/virtuozok-v4-2021/video/2022/11/25/virtuozok-v4-valogato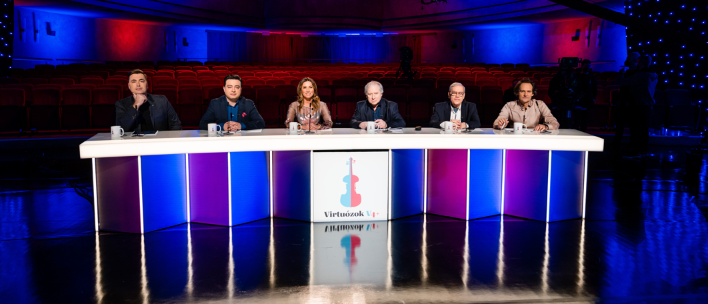 Four talents – Ella Schmalzl, Klára Csőke, Lili Gyarmati and Ádám Sárközi – received special awards because the jury judged their performances to be outstanding – they were awarded by Guy Pratt, Eugene Kohn (international judges of Virtuosos) and Mariann Peller. In addition, in keeping with tradition, Placido Domingo Jr. and Mariann Peller presented the Best Music Teacher Award to Gábor Eckhardt and Berle Sanford Rosenberg on behalf of the Young Virtuosos Foundation.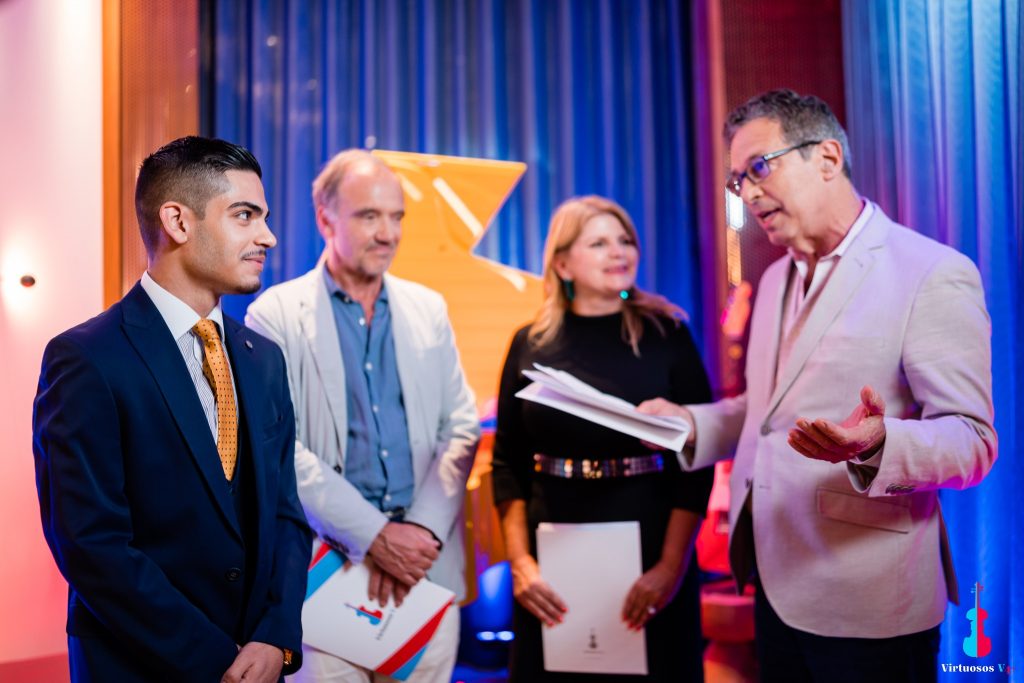 In the coming weeks, the classical music talent show will have three international broadcasts (2nd, 9th, and 16th of December); on seven TV channels in five countries, some 70 million people will be able to discover the musical traditions of our country and the region. This year, for the first time, the international jury will include classical musicians and emblematic figures from the international music industry: HAUSER, Harvey Goldsmith, Pablo Sainz Villegas, Steven Mercurio and, in the final, Maestro Plácido Domingo.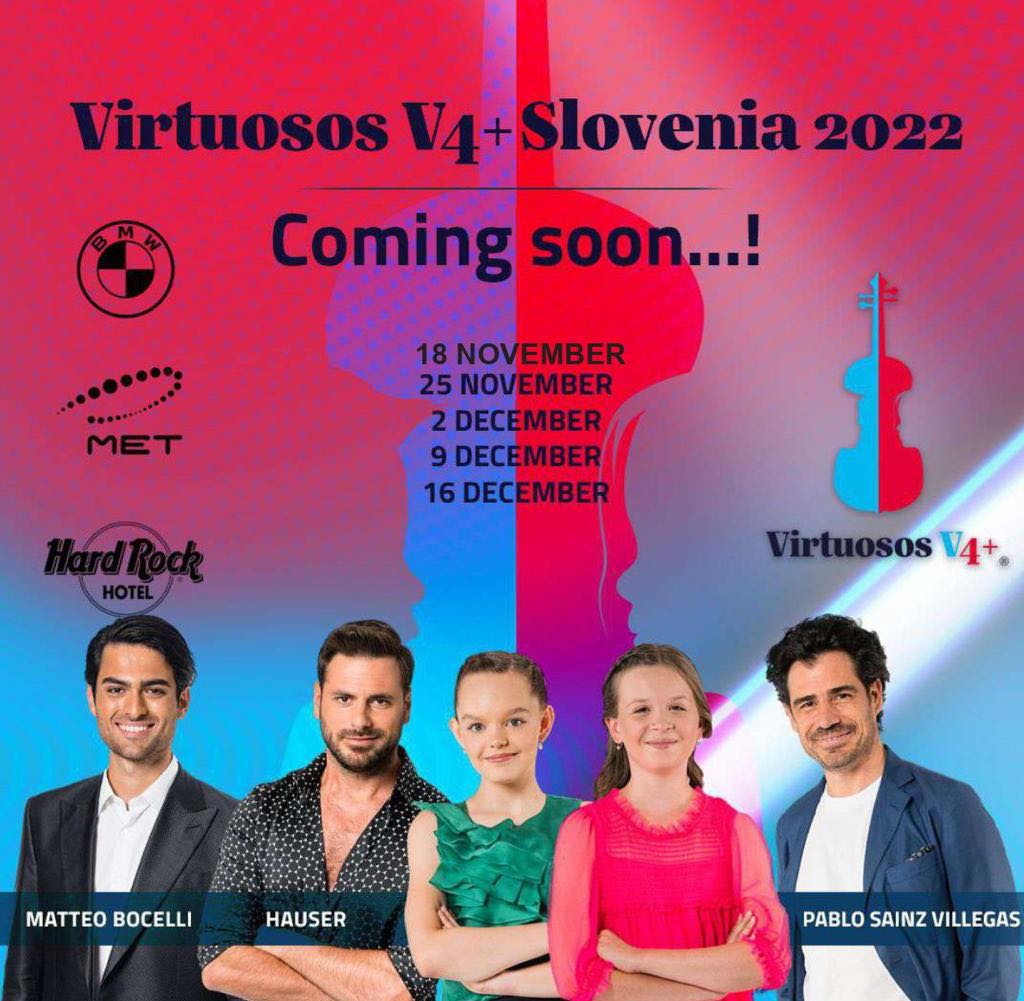 Virtuosos V4+ semi-finalists from the other participating countries
Katerina Svecova – violin, Roman Cervinka – violin, Ondrej Toman – clarinet and Richard Kollert – violin.
Slovakia: Nina Bockajova – violin, Mario Gecasek – accordion, Klára Valentovicova – flute, Kamil Kulich – piano
Poland: Malgorzata Cieszko – oboe, Pawel Libront – clarinet, Maciej Kasperek – flute and Jozef Wajdzik – accordion
Slovenia: Julija Cante – piano, Patricija Avsic – violin, Evelin Greblo – harp and Maksim Gal-Sehic – saxophone.